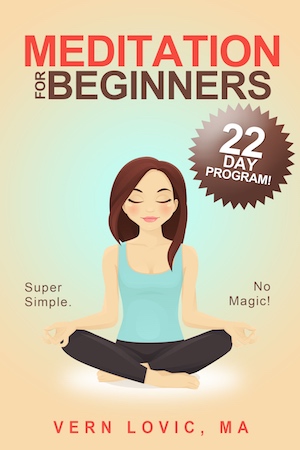 I've made some revisions to the pages describing, "Meditation for Beginners – a 22 day course". Click the book above to see the revised page.
Now you can see a full description of the book (imagine that!) and a free sample. If you wish, you can download a free 12 page sample of the ebook in PDF format.
I'll be creating a series of videos that go along with the ebook – not sure when it will be complete, but I hope to get started today on the first one.
If you haven't yet bought this $2.99 guide, you can now buy through Paypal here at the main page, or through Smashwords.com, or at Amazon.com.
If you buy through Amazon and give the book a fair review – fair, not necessarily long – I will give you the next book in the series – for free when it comes out. I'm anticipating about 2 weeks for that one. It will be, "Mindfulness for Beginners" and will also be available here for $2.99 as well as the other channels mentioned.